Qualities of A Good Team Captain
It is both an honor and a responsibility to play the role of a team captain and most athletes aspire and strive to become one. On one hand, it is honorary because it serves as recognition of one's credibility and ability to lead and on the other hand, a big responsibility because next to the coach, it is the captain who becomes in charge of the betterment of the entire team which recurrently entails a lot of sacrifice.
It is important to remember that one does not have to be the best player on the team to be chosen the captain. Having great sports skills and talent is not the same as having the ability to lead the team in the right direction towards victory. It is also not equivalent to being able to inspire the team to bounce back in times of defeat.
Not everyone is born with great leadership skills. It fact, it is hard to find a person who is a natural leader. And while athletes are all expected to be hardworking and committed to their sport, we cannot rule out the fact that each has his or her own set of personal values and individual attitude. So what does it take to become someone who can lead a sports team?
Here are some of the traits that make an athlete qualify for the team captain position:
Committed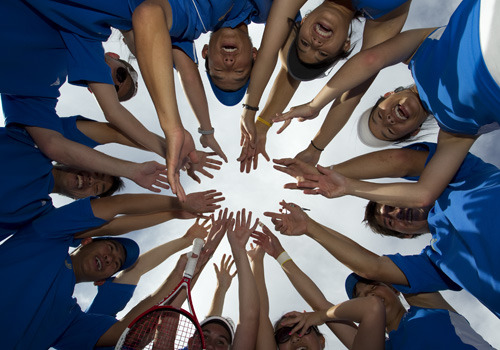 Photo from Tennis on Campus
If an athlete is committed to his role as a captain, he will do whatever it takes to fullfill his job. He does not necessarily have to quit his life outside the sports field but he dedicates most of his time to training and to attend to matters concerning the team. He is invested in it and puts all his effort to each task at hand – not because it is his job to do so but because he is passionate about it.
Commitment is also about leading by example. If a captain wants his team members to go for that extra mile, he will show them how it is done. A captain's commitment to the team can be seen by how persistent he is in motivating the members to do their best. If he wants them to run farther and faster, he will run with them and set the pace. If he wants them to be consistent with attending trainings, he will never miss a session.
This is not because he wants to show off but because he wants to instill in them the same level of commitment that he has to the sport. If everyone in the team is committed to their cause, they will work hard together to achieve their goals.
Positive Thinker
Two main reasons why team captains have to be positive thinkers: 1) to encourage team members to train hard and help them realize their goals and 2) to inspire them to bounce back when they experience defeat.
Team captains have to maintain a positive disposition in and out of the playing field to motivate team members to give their best all the time. Daily training routines could get exhausting and even more so if one has studies to balance at the same time. One of the roles of a captain is to remind his members how much work and progress they have already made to achieve their goals and to convert their weariness into courage.
No athlete has never experienced defeat. For sure, each has felt tired and almost opted to giving up but when the player sees that his captain is full of hope and confidence, he picks up on the same attitude and becomes inspired to keep going. 
Communicator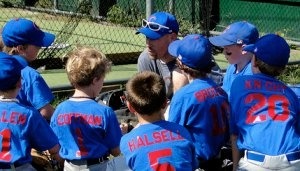 Photo from LinkedIn
Communication involves both talking and listening. Team captains are not just all about giving out instructions and setting out rules for the team members to follow. They are also about having the sensibility to take into account what the members have to say.
When the captain listens, he encourages the team members to speak up and to get more involved with the matters concerning the team which paves way to more harmonious relationships among team members. More importantly, listening promotes respect and when team members know that their opinions are valued and respected, they will return the favor to their captain. 
Decision Maker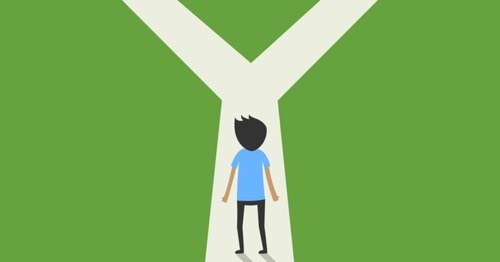 Photo from Ted
Captains are there to make decisions in behalf of the entire team. Since there will be several considerations to make and not to mention opposing views from the team members, it becomes the job of the captain to make the final say.
This follows the captain's ability to listen to his members. When there are decisions to make, whether big or small, captains should take into account each one's opinion and come up with a decision afterwards – a decision that is for the benefit of everyone.
Making decisions involves being able to judge without any biases. In order to do such thing, captains have to be able to gather facts, analyze the available facts and decide on the next course of action of the team. Of course, there will be times when the decision that has been made may not perfect but that does not make one a bad captain. Perhaps, if it was not the best decision, the captain could think of alternatives and take necessary actions to correct the mistake.
Trustful
In order for the team to work efficiently and productively, the captain must learn how to trust his members and believe in the capabilities of each one, both in and out of the playing field.
When team members know that their captain trusts them, they tend to believe more in themselves and they start to work harder and put more thought and effort in what they do. We all know how hard it is to perform and function when you know that someone doubts your ability to accomplish something. Therefore, it is important for the captain to express that he is confident and has faith in his teammates.
Now trust is built on the effort of the captain to acquaint himself with the abilities of his teammates. To be able to trust his teammates, the captain has to familiarize himself with their work ethics as well as their strengths and weaknesses. It takes some effort to do such thing but it is beneficial and results to more pleasant captain-teammate relationships.
Organizer
Having outstanding organisational skills is one of the qualifications of an effective captain because there has to be a systematic way of handling the team – from arranging training schedules and fixing team budget to strategising and meeting their goals.
Note that not everything has to be handled and managed by the team captain because it could be really overwhelming. What it really means to be organized is to be able to assign roles to each member of the team and to guide them as they work together.
For instance, instead of working on the team budget on his own, the captain can assign the task to a team member so he can focus on other things of greater importance. In this manner, everyone becomes productive and gets to contribute to the overall development and performance of the team.
Mentor
Team captains are not necessarily the oldest members of the team. But because the senior players are the most seasoned ones and they have more experiences (both in sports and in life) than the rest of the team, they are usually the ones being appointed as captains.
It only makes sense since one of the major responsibilities of a captain is to mentor and guide his teammates based on his experiences in and out of the field. Captains are there to provide tips and advice to his teammates whenever necessary. These could be tips on how they could further improve their game or tips on how they could develop their relationship with their teammates or even on their studies and life in general.
Team captains are supportive and caring. They enjoy helping and sharing ideas with their teammates in every way possible because they concerned for the well-being of each teammate and the team as a whole. 
Inspiration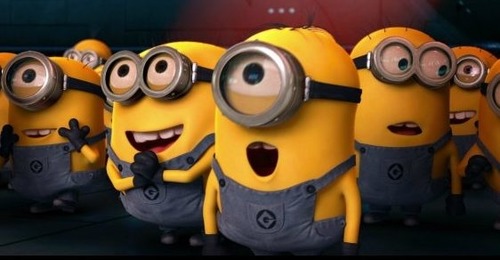 Photo from Chief Learning Officer
All of the things mentioned above boil down to a captain being able to inspire his teammates to keep going no matter what happens. As mentioned earlier, no one has never experienced defeat and it could be devastating for an athlete. But the captain is always there to help bring out their best. He is there to boost their confidence and encourage them to bounce back through setbacks and difficulties.
A captain is there to direct the team towards one goal and to motive each member to strive for it. We often hear team captains say phrases like "Let's go, team!" or "We can do this, team!" to increase the team's fighting spirit and it helps to know that there is one person in the team who will constantly remind each member that everything is possible as long as they keep working hard for it.
What sets a team captain from the rest of members really is the ability to take on bigger responsibilities and make sacrifices not just for himself but for the entire team. Anyone could possess all traits that have been mentioned but the ability to consistently embody them and inspire the team no matter how tough it gets are the things that make one succeed as a team captain.